BLACK MARKET INTERNATIONAL
EXPLORING 2021
Festival der Performance Art
Dienstag, 21. September 2021 bis Samstag, 25. September 2021
In der Alten Schmelze auf dem Gelände der Milchsackfabrik in Frankfurt am Main
"Begegnung" ist ein wesentlicher Begriff in den Performances von Black Market International (BMI). Allerdings hatte Martin Buber in seinem viel zitierten Satz zu diesem Terminus sicher dessen analoge Variante im Sinn. "Alles echte Leben ist Begegnung. Begegnung liegt nicht in Zeit und Raum, sondern Raum und Zeit liegen in der Begegnung."
Inwiefern, nach den digitalen Fluchten zu Zeiten der Pandemie, die Qualität von Begegnung sich verändert hat, soll in den 5 Tagen des Festivals bildnerisch und handelnd erforscht werden.
Dazu hat die Internationale Performance Association (IPA) 20 internationale Künstler sowie Künstler aus Frankfurt am Main eingeladen.
Den Festivalauftakt gestaltet am Dienstag, 21. September das Projekt "Beyond the civilized body" mit einer 9-stündigen Performance.
Black Market International ist am Donnerstag, 23. September mit einer 5-stündigen Performance vertreten.
Vormittags von 11:00 Uhr bis 13:00 Uhr gibt es Kaffee mit Künstlergesprächen und täglich Soloperformances bis in die Abendstunden.
Christine Biehler fordert mit ihrer Installation "Björn, du Hure" die Performer von Black Market International während ihrer 5-stündigen Performance am Donnerstag heraus.
Petra Strahovnik erweitert die räumliche Situation der Performance "Beyond the Civilized Body" mit ihrer Klanginstallation TOXIC HALE – EXHALE zum Festivalstart am Dienstag wie auch am Donnerstag zur Performance von Black Market International mit IMPULS-ES.
"Encounter" is an essential term in the performances of Black Market International (BMI). However, Martin Buber in his much quoted sentence on this term, surely had its analogous variant in mind. "All real life is encounter. Encounter does not lie in time and space, but space and time lie in encounter."
To what extent, after the digital escapes at the time of the pandemic, the quality of encounter has changed, is to be explored in the 5 days of the festival in a visual and acting way.
For this purpose, the International Performance Association (IPA) has invited 20 international artists as well as artists from Frankfurt am Main.
The festival will open on Tuesday, September 21 with the project "Beyond the civilized body" with a 9-hour performance.
Black Market International will be represented with a 5-hour performance on Thursday, September 23.
In the morning from 11:00 a.m. to 1:00 p.m. there will be artist talks with coffee and croissants and daily solo performances until the evening hours.
Christine Biehler challenges the performers of Black Market International with her installation "Björn, du Hure" during their 5-hour performance on Thursday.
Petra Strahovnik expands the spatial situation of the performance "Beyond the Civilized Body" with her sound installation TOXIC HALE – EXHALE at the festival start on Tuesday as well as on Thursday for the performance of Black Market International with IMPULS-ES.
Sound Installation
by Petra Strahovnik
Impuls-es
For Tapes, Live electronics, Sound installation and Live sound appearance
5 hours
---
Impulse
/ˈɪmpʌls/
noun
a sudden strong and unreflective urge or desire to act – something that causes something to happen or happen more quickly, an impetus – a force that starts a body into motion – the motion produced by a starting force – a strong sudden desire to do something – a sudden strong wish to do something – a force acting briefly on a body and producing a finite change of momentum
synonyms – desire – inspiration – feeling – instinct – passion – wish – urge – mind – impulsion
Multiple individual impulses while living in symbioses create a Sound sculpture. Moving through the space opens options for gaining perspectives.
Spatial Installation
by Christine Biehler
Björn, du Hure
Rauminstallation
PKW, Stahlkabel, weiße Lackierung
nimmt ein Graffiti mit Text und einem kleinen Bildelement im Vorraum der Halle zum Anlass einer raumgreifenden Installation. Als Pendant zum gezeichneten Spielzeugauto hängt inmitten des Raumes ein weißer Kleinwagen am Stahlträger von der Decke.
In Schräglage gebracht und nach oben gezogen scheint das Schwergewicht mit offenen Türflügeln vogelgleich abzuheben….ein Stück über Gewicht und Masse, und über die Mühen Leichtigkeit und Hoffnung zu gewinnen.
---
Bjorn, you whore
Installation
Car, tightropes, white varnish
takes a graffiti with text and a small picture element in the anteroom of the hall as the stimulation for a space occupying installation. As a counterpart to the drawn toy car, a real small white car hangs from the ceiling on the steel beam in the middle of the room. Tilted in an inclined position and pulled upwards, the heavyweight seems to lift off like a bird with the door leaves open … a piece about weight and mass, and about the effort to gain lightness and hope.
Nach der Einstellung der industriellen Produktion im Jahr 1999, bieten die Gebäudeensembles der Farbenfabrik Dr. Carl Milchsack eine urbane Umgebung für kulturelle Nutzungen im Frankfurter Gutleutviertel. Im hinteren Teil der ehemaligen Farbenfabrik befindet sich eines der ältesten Gebäude der ehemaligen Produktionsstätten – die "Alte Schmelze". Mit seiner ziegelroten Backsteinfassade und den vier charakteristischen Schornsteinen zählt der Solitärbau zu einem der markantesten Gebäude auf dem Gelände der Milchsackfabrik. Mit der Veranstaltung "Toxic Breath" wird erstmals die "Alte Schmelze" einem größeren Publikum geöffnet.
Die Räumlichkeiten eignen sich hervorragend für performative Aktionen. Sie befinden sich in ihrem ursprünglichen Zustand. Auf dem Boden kann auch mal Wasser verschüttet werden, gegen die Wände darf man sich auch mal mit seinem ganzen Körpergewicht schmeißen – der Raum lässt eine große Bandbreite handfester Eingriffe zu.
Wir hoffen sehr, dass sich ein Publikum von solch lebensnahen, vielleicht stinkenden, vielleicht aggressiven, vielleicht anzüglichen Bildern noch nicht zu sehr entwöhnt hat.
After industrial production ceased in 1999, the building ensembles of the Dr. Carl Milchsack paint factory provide an urban environment for cultural uses in Frankfurt's Gutleutviertel district. In the rear part of the former paint factory is one of the oldest buildings of the former production facilities – the "Alte Schmelze". With its brick-red brick facade and four characteristic chimneys, the solitary building is one of the most striking structures on the site of the Milchsackfabrik. With the event "Toxic Breath" the "Alte Schmelze" is opened to a larger audience for the first time.
The premises are ideally suited for performative actions. They are in their original state. Water can be spilled on the floor, you can throw yourself against the walls with your whole body weight – the space allows for a wide range of physical interventions.
We very much hope that an audience has not yet become too weaned on such lifelike, perhaps smelly, perhaps aggressive, perhaps salacious images.
Artists (in random order)
Today
20 - 26 September, 2021
21. September 2021
11:00 / 13:00

Welcome Café
Official opening of the festival, getting to know each other, drinking coffee, chatting with each other.
Read More
21. September 2021
13:00 / 22:00

Beyond the civilized body
"Beyond the Civilized Body" ist ein Projekt von 8 internationalen Performancekünstlern, die schon mehrfach zusammengearbeitet haben, wie zuletzt bei "Exploring Don Quixote" im Jahr 2018.
"Beyond the Civilized Body" ist ursprünglich ein Konzept von Jürgen Fritz für eine performativer Arbeit von zwei oder mehreren Performern, das konsequent die soziokulturell geprägte Person als Material des performativen Zugriffs definiert.
Gesellschaftlichen Vereinbarungen und persönliche Vorlieben, die sich letztendlich zu dem zusammenfügen, was individuell als Identität angenommen wird, werden auf ihre Tauglichkeit hinsichtlich neuer Bildideen untersucht.
Ein Projekt von Jürgen Fritz
Music and sound design: Petra Strahovnik
Read More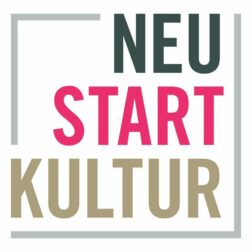 Gefördert von der Stiftung Kunstfonds im Rahmen des Programms "Neustart Kultur" .