---
The International Performance Association (IPA)
The International Performance Association (IPA) is an expanding network of process oriented artists, devoted to cultural awareness through the professional practice of performance art. IPA strives to provide a platform for such artists from all over the globe to exchange ideas and initiate progress in the world of performance art. Founded as IPAH e.V. in 2006, we have formed a series of workshops, performance festivals and meetings that encourage the development of participants' artistic endeavors. In 2012 the original organization was split. IPAH e.V. still remains in Hildesheim/Germany. The original IPAH Summercamp and the Platform For Young Performance Artists is from now on organized by IPA, seated in Hanau/Germany, under the new title IPA Summer. In 2012, IPA Istanbul was established as partner organizations.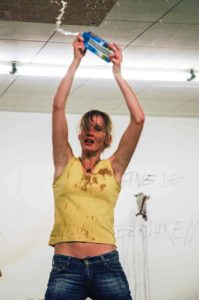 I
PA arose from a seminar, which Jürgen Fritz had held in winter 2005 at the University Hildesheim. In spring 2006 he founded together with students the International Performance Association Hildesheim (IPAH e.V.). In summer 2006, the first summercamp with students from the University took place. The first teachers had been Boris Nieslony and Jürgen Fritz. In autumn 2006, the first meeting for Performance Art was organized, already with the partizipation of international artists: Marylin Arsem USA), Clemente Padin (Uruguay), Gusztav Üto (Romania), Boris Nieslony and Christopher Hewitt from Germany. A special thanks for the development and commitment to the IPAH e.V. shall include: Adina Bier, Malte Beisenherz, Markus Gustav Brinkmann, Lisa Bauer, Tesi Gburek, Nadine Grobeis, Sascha A. Hermeth, Mayte Kappel Rovira, Isa Lange, Malte Pfeiffer, Heike Pfingsten, Kathrin Weber - Krüger and Sina Wachenfeld.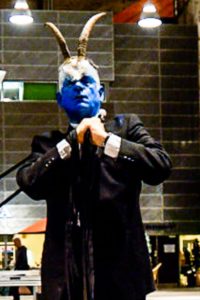 J
ürgen Fritz is the artistic director of the IPA Summer. Since the founding of IPAH e.V. he is instrumental in the design and implementation of all events.1982 – 1990 he worked as a theater director, curator and actor, since 1984 as performance artist. He is co-founder of Black Market International, since the beginning of this international Cooperation of Performance Artists with whom he works since 1985. He showed his performances in all countries of Europe, the USA, Canada, Mexico Asia and Australia. Since 2012 he lives as free lance artist in Hanau, Germany. He is co- founder of the International Performance Association (IPAH, registered association) and artistic director of the festival of performance art ZOOM!, co-founder and co-organizer of the Platform for Young Performance Artists and the IPA Summer. Since 1995 he is a lecturer in performance art at different Universities in Germany.
---